Five years ago at the edge of the Grand Canyon (near Mather Point, for you Canyon fans), I told Sarah that I would love her forever and asked if she would marry me.
She said yes, and I still can't believe it!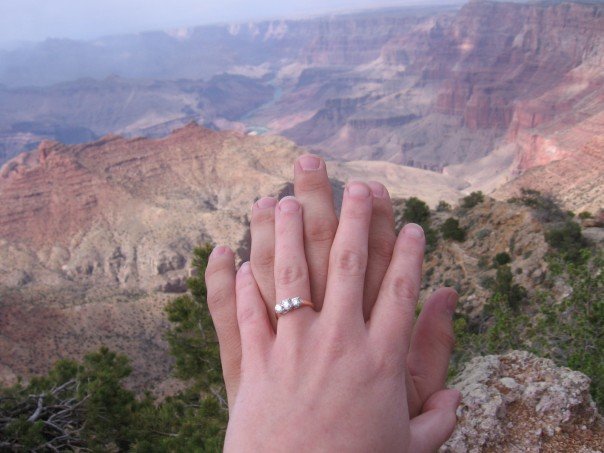 Happy engageiversary, Sarah — I will love you forever!