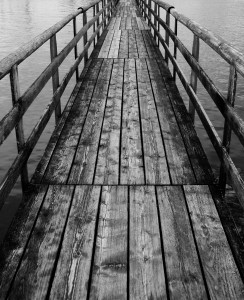 A couple of months ago, my wife sent the following JourneyNote to many of our friends and family.  It's a bit of a personal update I thought you might enjoy.  The second Note was sent out yesterday; but here's the first one for your perusal:
To our family and friends:
Yes, you.  If you are receiving this note, than you can be sure that we consider you family or friend (or both!!).
As many of you already know and some may have heard through different grapevines, life has taken some twists and turns in the last six months or so for Jeremiah and me.  Our time of pastoring at Carlisle Wesleyan came to an end in mid-June, and since then we have been trying to decipher the 'next steps' that God has prepared for us to do.  God has been proving himself to be our provider as we began the difficult transformation into realizing that we couldn't do it for ourselves!
Part of what God has begun to unveil to us is that deep in the DNA of who he created us to be, there is the unique make-up of "church planters".  While the idea of taking part in a church plant (a new church) has shown itself a few times since our years at Bethany, it wasn't until recently that God began showing this to us not only as a viable option of what he could do through us, but perhaps even the very thing he wanted to accomplish through us.
So our journey continues; as our family and friends, we cherish the idea of taking you along for the ride.  Every couple of weeks, we will be writing these "JourneyNotes" to hopefully accomplish two things: 1- to keep you up to date on what we are up to, and 2- to keep you aware of specific ways you can be praying for us.  If you'd rather not receive our JourneyNotes, all you need to do is reply to this email and let us know you'd like to be removed; if you do wish to receive these updates, please be sure to add these two email addresses to your 'safe email' lists: jeremiah<at>jxgomez<dot>com and sarah<at>jxgomez<dot>com (also, if you have another e-mail address you'd prefer we send these Notes to, don't hesitate to let us know!).
We know that we are not the only ones involved in this sojourn through life, and would love to hear from you and have you share specific ways we can be praying for you as well.
We thank God for the gift of each of you,
Sarah (and Jeremiah!)
PS–Another way you can keep up to date on what we are up to is to follow our blogs (these notes will be posted there as well). Jeremiah's blog can be found at jxgomez.com/blog and Sarah's blog is at sdgomez.blogspot.com