After a stay/vacation, it's harder to reconnect with Social Media than you might think! I'm still getting back in the swing of things after being gone a couple weeks ago, but things are moving at SLW! Here's a quick Sunday Recap from yesterday:
From the Message:
We took some time to unpack a bit of the unbelievable sight of heaven from John's perspective in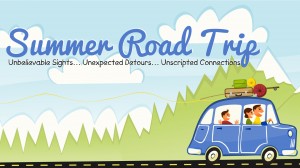 Revelation 4 & 5. If you missed it, the podcast will be available here soon.
Some observations from John's vision of Heaven:
:: God is in control now.
:: Jesus is powerful now.
:: Heaven is active now.
What part of life would you live differently if you were living like this were true?