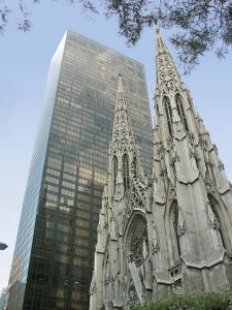 …I'll be spending the day with a great group of people who are dedicated to creating a movement of church multiplication in what many would say is an unlikely place.    I'll be meeting with the Church Multiplication Task Force for the Western Pennsylvania District of The Wesleyan Church or TOOMANYLETTERS if you're making an acronym.
Say what you will about our penchant for too-long names, but the fact is the people I serve with are passionate about seeing new churches planted.  Now, you may find yourself wondering why Western Pennsylvania needs new churches, anyway.  If you were to take an even cursory glance at many of the communities in this area, it would seem most of them need yet another church like most communities need yet another abandoned storefront.
But here's the deal: just because you may see a lot of churches, that doesn't mean there all that many who are connected with a local church.  More than ever before it seems our communities—large and small; rural and urban; new and historic—are in desperate need of churches who will bridge the divide between culture and the hope, love, and power of Christ.  Those very communities may not even recognize this need, but it is there and it is almost palpable.
So, today, I get to take part in what God is doing to make the dream of new churches a reality… as part of the dream of seeing the lives of those yet unreached in our own neighborhoods invaded with the light and life of Jesus.  Our thinking is that every local church exists because somebody at some time had the courage and foresight to start it…
They Did.  We Will

.
—
What if you are someone God has given the foresight and passion to start something new in the name of his Kingdom in order that more people will know what it is to be called 'sons and daughters of God'?  Will you step out of what is comfortable to cross cultural, generational, and conventional boundaries?
They did.
Will you?
To find out more about church planting in Western PA, check out theydidwewill.org and theydidwewill.blogspot.com.
—
Image courtesy of slonecker