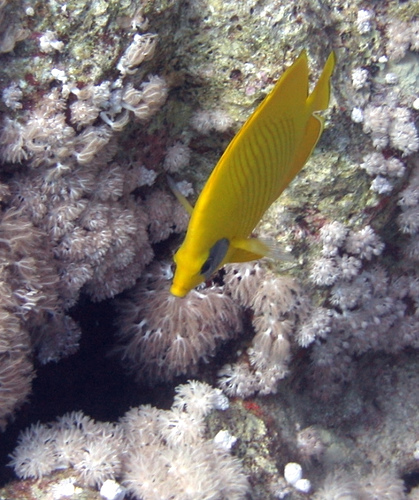 <image courtesy of unapistim>
In our final discussion of what victory isn't based on chapters 6 & 7 of Joshua, we find the Israelites engaged in a post-Jericho battle with the people of a little town called Ai:
Joshua 7
2 Now Joshua sent men from Jericho to Ai, which is near Beth Aven to the east of Bethel, and told them, "Go up and spy out the region." So the men went up and spied out Ai.

3 When they returned to Joshua, they said, "Not all the army will have to go up against Ai. Send two or three thousand men to take it and do not weary the whole army, for only a few people live there." 4 So about three thousand went up; but they were routed by the men of Ai, 5 who killed about thirty-six of them. They chased the Israelites from the city gate as far as the stone quarries and struck them down on the slopes. At this the hearts of the people melted in fear and became like water.
Israel had experienced victory in the midst of impossible odds; but in the face of a seemingly insignificant enemy at an insignificant town they were soundly defeated.  The Israelites were confident.  Brash.  Full of themselves.  But they didn't look at the obstacle before them with spiritual eyes, and it cost them.  Huge.  There were problems within their own camp that had to be dealt with, but those issues were indiscernible to eyes which were focused simply on the physical realities of battle conquest.
True to form, the Scripture here teaches us something:
Those who serve as our superiors, mentors, trainers, and trusted advisors often seem to indicate that the more confident we are, the more successful we will be.  I definitely think there is some truth to that, but we run the risk of talking ourselves into frenzied activity where we forget we are wholly dependent on God, and that, as great as we think we are, when we become full of ourselves, we destine ourselves for failure.
The battles we're fighting and obstacles we find ourselves facing must be viewed through spiritual eyes (we forget that the spiritual is far more real than we may be tempted to believe).
The first time I ever went snorkeling, I was amazed to discover a whole different world— just as real as what I had been experiencing on land— thriving under the surface of the water.  Sometimes, even from the land there were some indications of this 'other' world: kelp leaves discernable at the surface, tide pools evidencing various treasures, and 'flying fish' jumping from the water.  But when we peered under the water, with masks properly secured, a new understanding of 'ocean life' came to be mine.  For someone from the desert of Arizona, 'ocean life' had always been more an untested theory than a real concept until I experienced it firsthand.
For those of us living in the desert of this present world, the reality of the spiritual may be lost on us because it is sometimes seen only in brief, somewhat confusing glimpses.  But when we view what is occurring with spiritual eyes, we are amazed at what seems to be a whole other world full of vibrant reality.
We must view the battles we are fighting with spiritual eyes, no longer focused only on the obvious or our personal confidence.  We must see our battles as ones with spiritual consequences and even spiritual roots; as the kind of fights which can only be truly won if we are on the side of God, full of his Spirit and transformed by his Word.  Walking by faith rather than what we see isn't always easy, but it's particularly important that we battle by faith rather than our confidence in what is seen.