Today was a great day of celebration and excitement at SLW. Here's the rundown: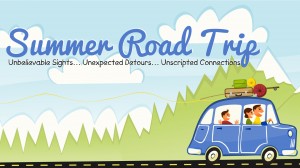 Pastor Jesse launched our Summer message series, Summer Road Trip. Here are some of the message highlights (the message will be on the SLW Podcast soon):
A life of faith is a journey of adventure. Too many of us are living out our faith in safe, unadventurous ways…
Spiritual "Road Tripping…"
… Is less about the destination and more about the journey.
…Is less about enduring and more about developing.
…is less about going alone and more about going together.
To get the most out of this road trip, we'll need:
A full tank (How are we being filled with the things of God?)
Good tunes (Where do we hear God; how are we staying tuned into his heart?)
An adventurous spirit (Is there room in our routine for adventure?)
A willingness to do crazy things (Will we Live S.E.N.T. — Seek God; Eat Together; Needs–Meed Them; Tell the story?)
Join us throughout the summer as we enjoy "Unbelievable Sights, Unexpected Detours, and Unscripted Connections" together.
---
\

A few of our Sports Xtreme participants 'showing off'
Today was "SHOW OFF SUNDAY" for our Summer Sports Xtreme participants. The kids (and volunteers) did a great job showing off their warm-up routine at the 11am gathering. Sports Xtreme saw:
More than 100 kids participating
Over 40 adult volunteers
More than 20 first-time decisions to follow Jesus
Dozens of rededications to follow Jesus
Go, God!! And thanks to Aimee Pratt, Marissa Walter, and their team of awesome volunteers who made this a week to remember for all the participants.
---
Dr. Mark Gorveatte, the president of Kingswood University, shared about the university's passion for raising up and deploying leaders all over the world. Check out their spiritual gifts test here, and explore more about Kingswood and their ministry.
---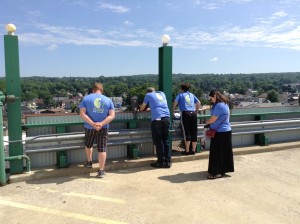 The Oasis crew was once again on-site in Meadville as they prepare to launch this September. Big news about their launch location will be coming soon, so if you haven't liked the Oasis page on Facebook or connected with Pastor Nate about being kept in the loop on all things Oasis, you'll want to do so right now!