After a stay/vacation, it's harder to reconnect with Social Media than you might think! I'm still getting back in the swing of things after being gone a couple weeks ago, but things are moving at SLW! Here's a quick Sunday Recap from yesterday:
From the Message:
We took some time to unpack a bit of the unbelievable sight of heaven from John's perspective in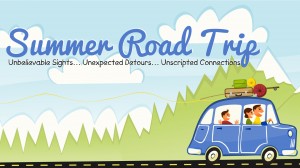 Revelation 4 & 5. If you missed it, the podcast will be available here soon.
Some observations from John's vision of Heaven:
:: God is in control now.
:: Jesus is powerful now.
:: Heaven is active now.
What part of life would you live differently if you were living like this were true?
---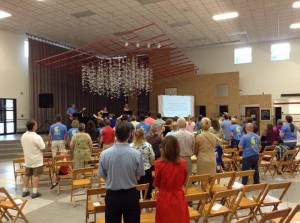 Oasis had their first preview service at Meadville Middle School! Attendance was great (73), people are getting connected, and the launch team is doing a fantastic job of working out details for the official launch of SLW's first daughter church later this fall. Amazing stuff!
---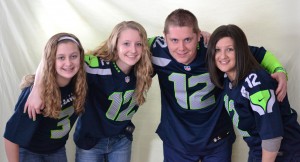 We're pumped about identifying SLW's next Family Life Pastor. Adam Simcik and his family, Michelle, Becca, and Aubrey, will be joining the SLW family later this summer. Be praying for their transition as they sell their current home in Pulaski, NY and identify a new place to call home in our region.
After an intentional process including a nation-wide search and engagement with a variety of candidates, there's a clear sense Adam is going to be a great fit for the next season at SLW. As Family Life Pastor, he'll grant pastoral oversight to all of our family life environments including children, student ministries, young adults, and seniors, too!
---
Movie on the Hill is this Saturday! Come on out to SLW at 8:45pm for a fun, kid-friendly movie, movie snacks, and a good time together all outside (and all for free!)! This is a great opportunity to invite friends, neighbors, and family so, bring someone else, along with a blanket or chairs to sit on and come ready for some fun!
---
Remember: The circumstances of life never outweigh the fact that God is in control, Jesus is powerful, and heaven is active.